Chamonix - Achiever Dog Award
Chami earns a TKN title on March 17, 2018! A few months short of being 12. She had a lot of fun
learning to jump in a box, and find a treat in a cup, as well as stuff she already knew!
And that last title got her the Achiever Dog title!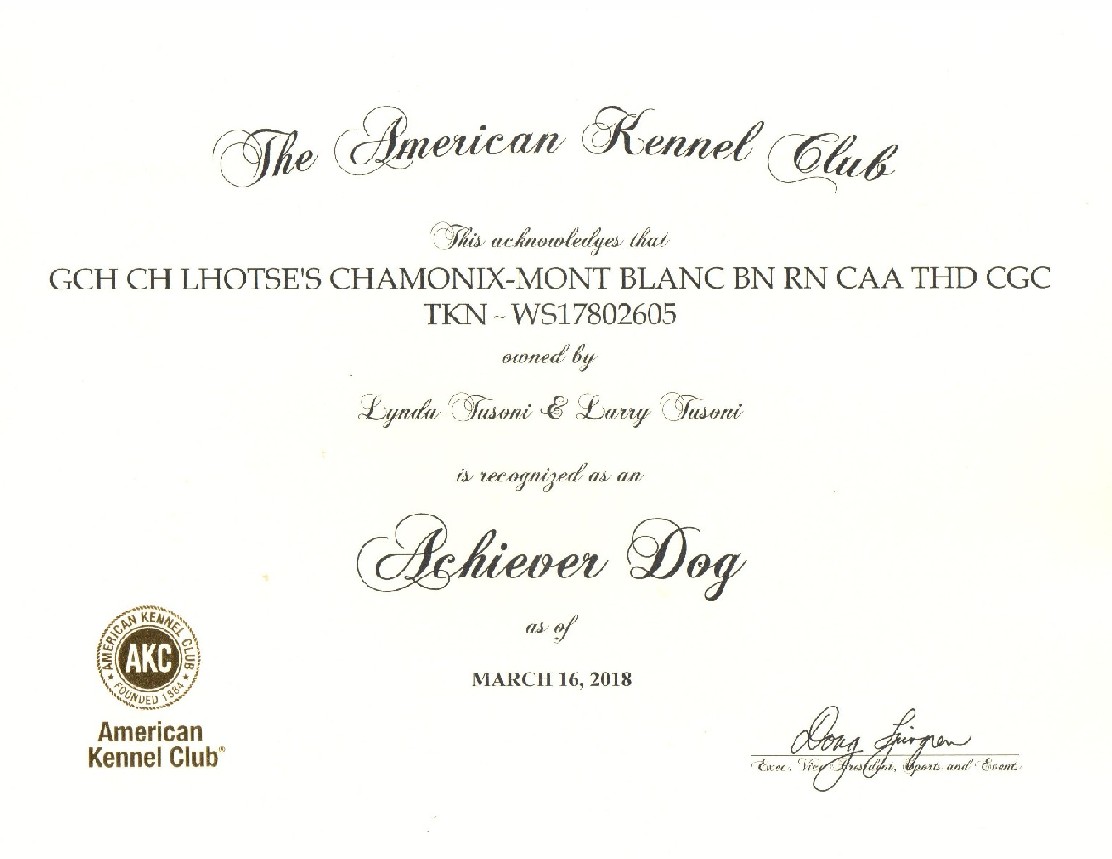 Owners: Lynda & Larry Tusoni
Angels Camp, California
Email for More information
Member of the
Samoyed Club of America

Copyright © 2003 - 2019
Larry and Lynda Tusoni
All rights reserved